"You know that a good, long session of weeping can often make you feel better,..."
–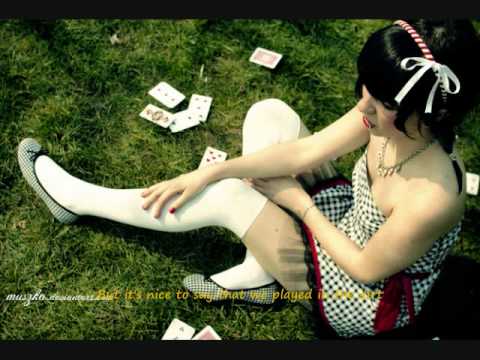 "To be brave is to love someone unconditionally, without expecting anything in..."
– Madonna
Fly me to the moon
Poets often use many words To say a simple thing But it takes thought and time and rhyme To make a poem sing With music and words I'll be playin' For you, I have written a song To be sure that you know what I'm sayin' I'll translate as I go along Fly me to the moon And let me play among the stars Won't you let me see what spring Is like on Jupiter and Mars In...
"Fantasy love is much better than reality love. Never doing it is very exciting...."
Fuck Yeah Love!: a message I think more people... →
A lot of people take too much from the person they care about - be it in a romantic relationship, a friendship, a family member, whatever. I'm not telling anyone what to do long term, but I need to put this out there for people who are facing this negative and unhealthy behavior right now. I…
"He who does not understand your silence will probably not understand your words."
– Elbert Hubbard (via bitchville)
The Tea-losophy of Love
I made tea this morning - an ordinary mug with ordinary leaves that whirl around as you pour hot water in. Tendrils of steam tracing lazy patterns in the air. A faint aroma that whispers of endless green fields of tea leaves sprinkled with pointed straw hats. So much beauty from a single mug. And I lost myself in watching each leaf make its journey to the bottom. Just imagine that the mug...
"It is better to remain silent and be thought a fool than to open one's mouth and..."
"In the end, it's not going to matter how many breaths you took, but how many..."
"Saying good night isn't a formality. It's the art of saying that I remember you..."
"Lollipops turn into cigarettes. The innocent ones turn into sluts. Homework goes..."
– anonymous